AAITG Concludes Annual PRRP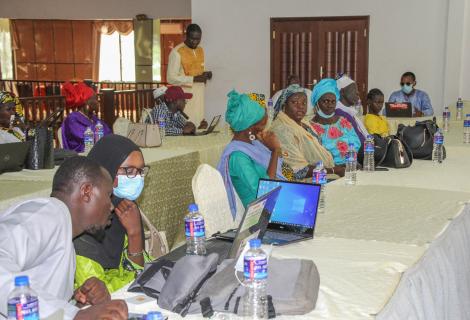 ActionAid The Gambia concludes annual Participatory Review and Reflection Process (PRRP) with presentations of field findings at the Paradise Suites. The presentations were preceded by orientation on Monday 4th October, 2021 at ActionAid's head office in Kanifing, followed by a two-day field visit to different project sites and partner organisations both within and outside ActionAid's Local Rights Programmes (LRPs).
The PRRP is one of ActionAid's Accountability Learning and Planning System (ALPS) requirements, which recommends that PRRP should be carried out at least twice in a year to ensure critical engagement with key partners, communities and other stakeholders through reflecting on how ActionAid's work has made a difference. 
This year's PRRP brings together over fifty participants from ActionAid The Gambia and partner organizations to facilitate dialogue between ActionAid, key partners, communities and other stakeholders to ensure accountability as well as to identify key emerging issues, learn from our experiences and chart a way forward for AATG's programme interventions.