AAITG Annual Child Sponsorship Planning Meeting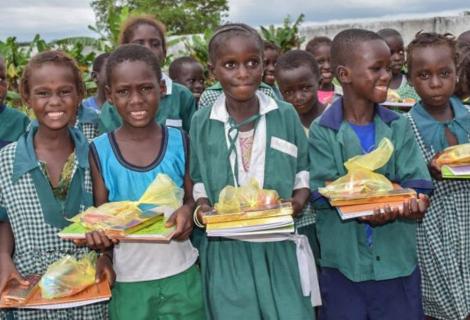 ActionAid The Gambia organises Annual Child Sponsorship Planning Meeting
About 30 participants from ActionAid The Gambia head office, Local Rights Programmes (LRPs) and ActionAid's Child Sponsorship Field Assistants from North Bank and Central River Regions, are attending a four-day Child Sponsorship Annual Planning Meeting at Mansa Wally Lodge in Pakalinding.
Child Sponsorship (CS) is an integral part of ActionAid's work. It links a child to a sponsor in UK and Italy. Over 50% of ActionAid's funds are raised through Child Sponsorship. Funds raised are used to support communities through the Apexes and the Eco-zones, who are ActionAid's partners on the ground.
Child Sponsorship involves profile collection, child messages and success stories from communities. Sponsorship Field Assistants are responsible for collecting messages from communities within ActionAid's Local Right Programmes (LRPs) under the supervision of Sponsorship Field Coordinator. Apart from the development activities in the communities from CS funding, children also receive direct benefit during message collection.
At the opening of the planning meeting, Alagie Camara, the new Sponsorship Manager for ActionAid The Gambia, said that the planning meeting is very important because it helps AATG to plan and work together to improve CS work in communities. According to Camara, AAITG head office in Kanifing cannot do everything alone. Therefore, working together in partnership is very important in ActionAid's programme work.
"CS work requires teamwork and there is a chain link that must not be broken. CS work brings benefit to our children and improve their livelihoods. Therefore, that work must continue. Our goal is to promote a well dignified life of people living in poverty" he said.
Camara also urged CS Field Assistants to go back to their respective communities with new innovations to improve CS work in order to meet targets and set goals.
Binta Njie Kalley, the Sponsorship Coordinator also delved into the importance of the planning meeting. She said that the meeting is to review the previous year's cs activities, and it also serves as a refresher training for Sponsorship Field Staff to improve on their skills on photography, message collection and writing skills, which are very important in ActionAid's Child Sponsorship work.