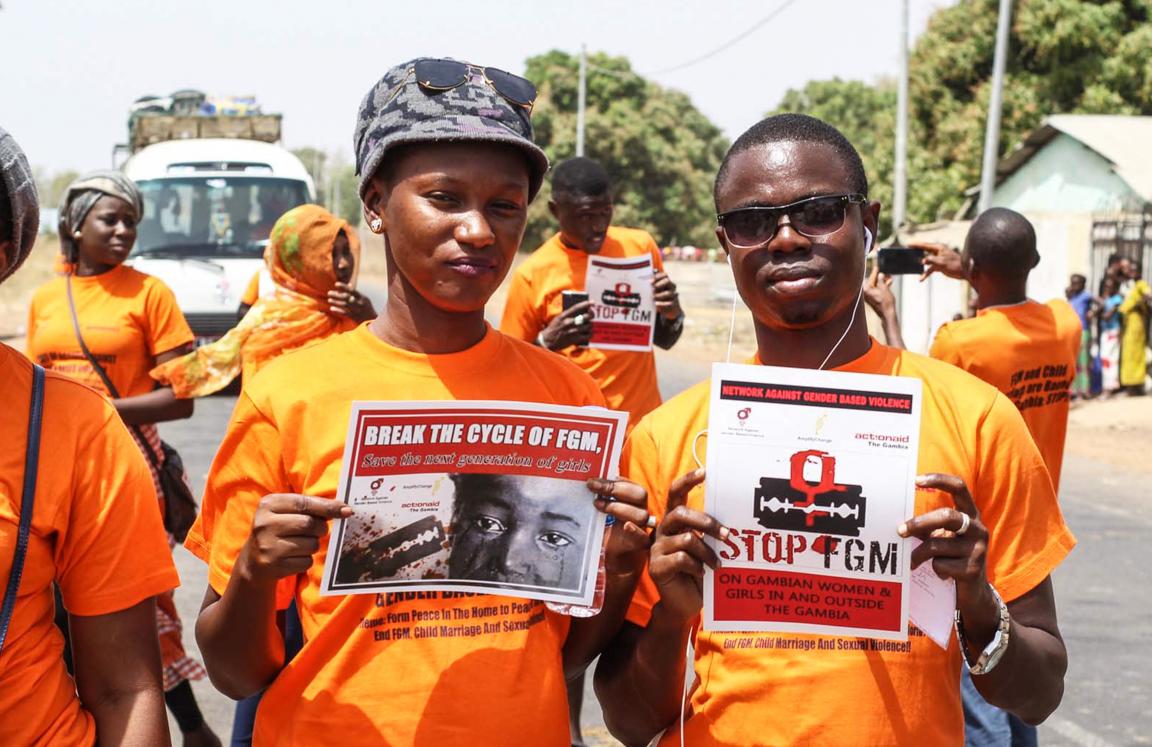 ActionAid's work focuses more on women, children and youth
AATG'S target groups continue to be people living in poverty with a special focus on women, children and youth. The creation of the Gender Action Groups (GAG) and the Women Pressure Groups in the LRPs, has helped raised the awareness of most women on human rights, gender issues and legal instruments.
Several community outreach and advocacy had been conducted in partnership with the Network Against Gender Based Violence (NGBV) and the Female Lawyers Association (FLAG) to curb the issue of Gender Based Violence. The establishment of the One Stop Centres has helped to reduce gender-based violence cases in The Gambia.
Working with young people through advocacy, lobbying and campaign, is very key in ActionAid's work. Thus, ActionAid supported the Youth Network - Activista The Gambia to conduct a series of advocacy and campaign on Women's Land rights, campaign and advocacy on youth political participation, promoting peace and peaceful co-existence, Irregular migration and reintegration of returnees, campaign against FGM, and human trafficking.
---